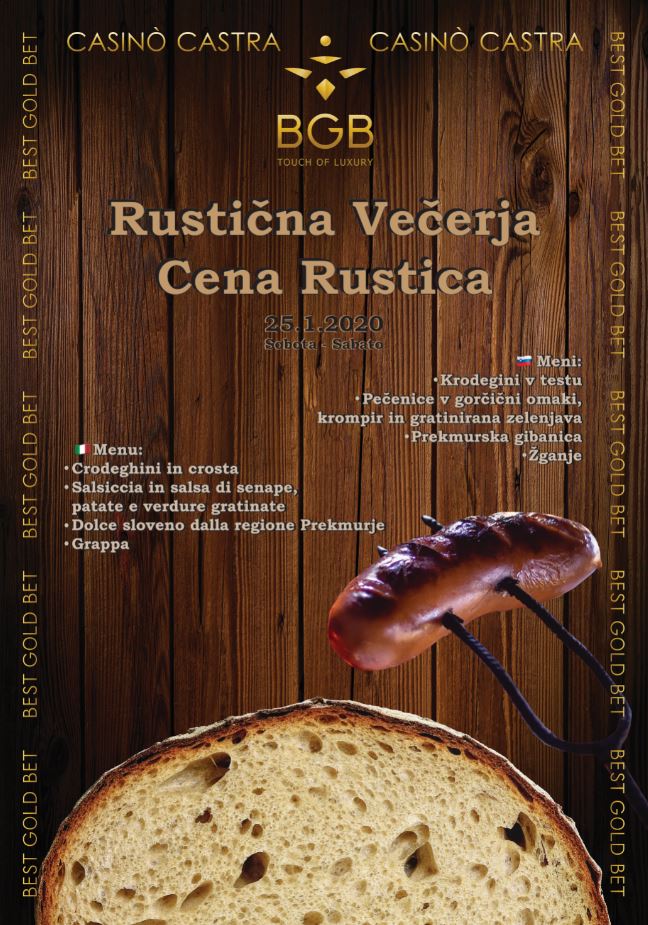 RUSTIC DINNER
On Saturday 25/1/2020, we will spoil our casino guests with a special rustic dinner.
Dinner menu:
▪ Crusted Crodeghini
▪ Sausage in mustard sauce, potatoes and au gratin vegetables
▪ Slovenian dessert from the Prekmurje region
▪ Grappa
We look forward to seeing you at Casinò Castra.
Comments are closed.