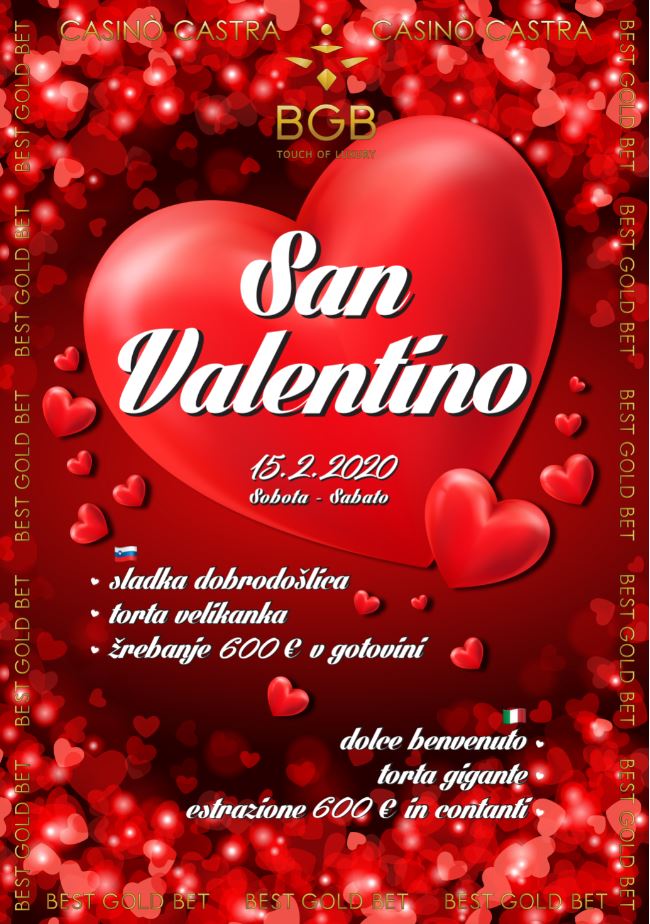 VALENTINE'S DAY
Let's celebrate Valentine's Day together, Saturday 15.2.2020!
We will prepare a special evening for this special occasion:
– sweet welcome; fruit in chocolate fondue, sparkling wine and lots of chocolate,
– giant cake,
– prize game with € 600 in cash and extractions all evening.
Don't miss the Castra Casino!
Comments are closed.